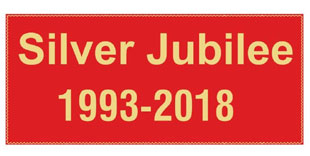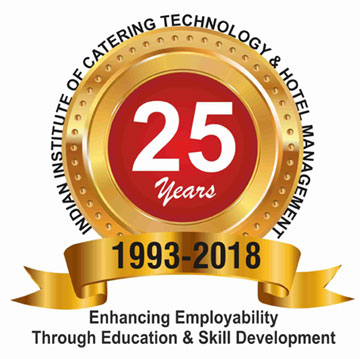 Dear Alumnus,

Greeting from Indian Institute of Catering Technology and Hotel Management, Thanjavur-5.

As a former learner of this institute you may feel happy to know that your alma matter is to celebrate its SILVER JUBILEE during the academic year 2017-2018.  It was the dream of a 25 year old youth of Magizhankottai village of Pattukottai Mr.Ganesan to establish an institute exclusively for Catering & Hotel Management and his dream came true in 1993.Right from its inception in 1993, thousands of students have left the portals of this institute with education, skill and a job. 25 years have rolled by serving the elite, under privileged and socially marginalized youths of different districts of Tamilnadu and other states. 
Needless to say, that alumni have to assemble and celebrate the Silver Jubilee of this institute in its premises. It could be a fitting occasion for you also to pay your homage to Prof.N.Ganesan, the Founder.
As the Managing Director, cherishing my memories of the founder of this institute, I invite you all for the Silver Jubilee Celebrations. The Celebrations will take place during Jan-Feb-2018.
Please reply with your postal address, Cell No, your parent`s postal address with phone/Cell number. Invitation will reach you /your parents in July/Aug-2017.
Looking forward to your reply/response

Place : Thanjavur
Date : 09. 11.2016
Managing Director
PS.Please inform your classmates/other former students of IICTHM,Thanjavur to send their E-mail address to the Institute Email Id`s:  info@iicthm.edu.in
bicthm_thanjavur@yahoo.co.in
iicthm@hotmail.com